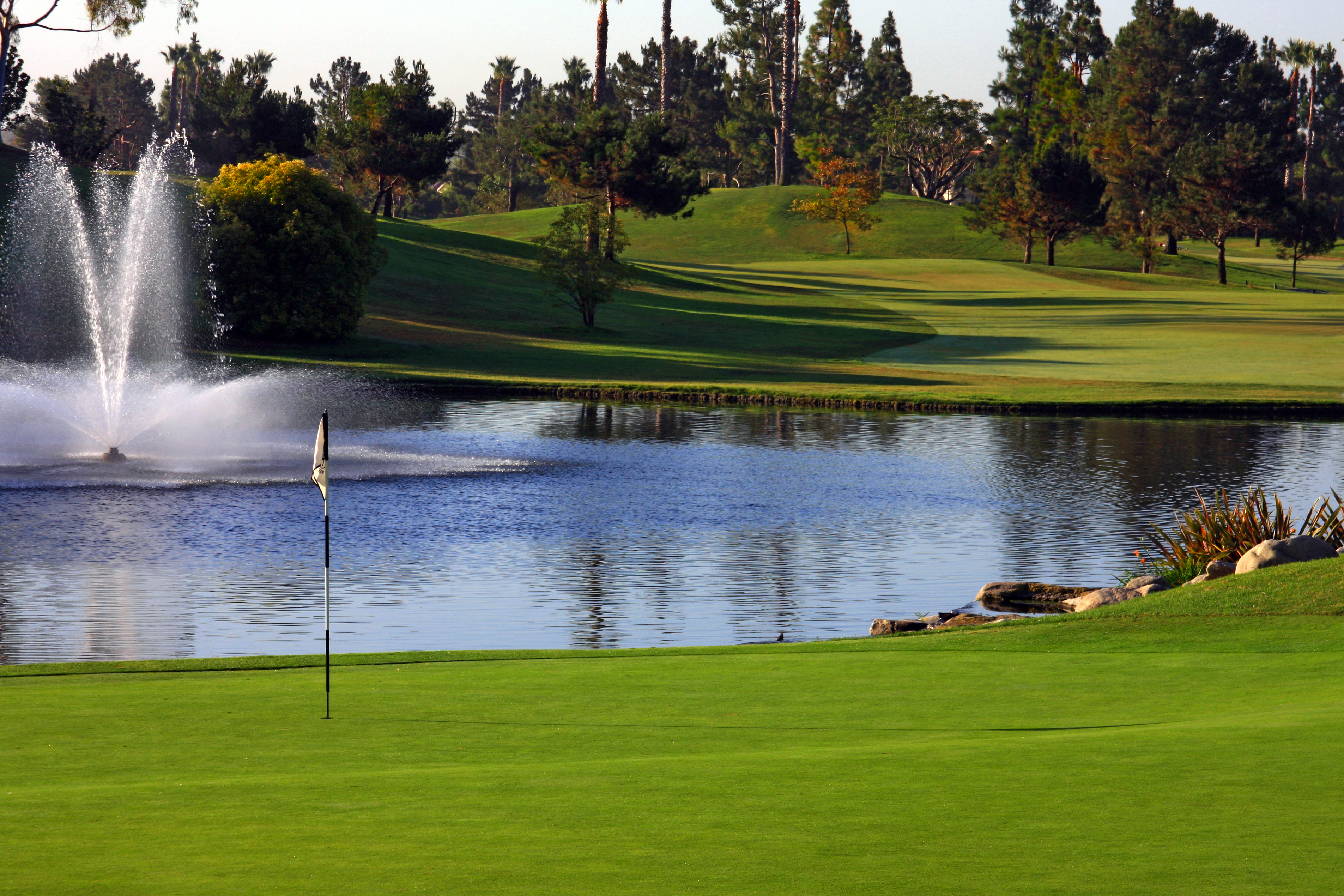 TUSTIN RANCH GOLF CLUB COVID-19 GOLF PROCEDURES
Tustin Ranch Golf Club has reopened for Golf & Driving Range operations. To stay in line with health and social mandates and to keep everyone who visits us safe and healthy, here are procedures we will be enforcing with 100% compliance required.
If you do not feel you can comply with these procedures, please do not book a tee time, cancel the tee time you have, and do not visit the golf course. Anyone found to not be in compliance will be asked to immediately get in compliance or will be asked to leave the property without refund.
These procedures are subject to change without prior notification as the health guidelines are fluid and evolve quickly.
It is the responsibility of the person booking the tee time to fully communicate these procedures to all golfers/guests in their party in advance and prior to arrival at Tustin Ranch Golf Club so that all golfers/guests are in compliance.

If you are sick, have any symptoms, or believe that you might have COVID-19 or other illness where you should not be near or around others in public, please stay home and do NOT visit Tustin Ranch Golf Club.

Social distancing of 6 feet minimum is required throughout the property. This is in effect family members too.

Face coverings are not required when out on the golf course but will be required in all other locations on property – Parking Lot, Clubhouse, Pro Shop Check-In, Host Stand, Putting Green, Snack Bar, Range House, grounds around Clubhouse, etc. Hand sanitizer stations are also located on property. Face coverings are recommended but optional while out on the course and when hitting balls at the range.

Please arrive no more than 20 minutes prior to your tee time to check in for your round to lessen gatherings.

All golf is "individual play" and tournaments and large groups are prohibited at this time.
Golf carts access (single rider) will be available on a limited basis and issued under the following circumstances –

Any golf cart use is for a single person only. No two people in any golf cart, family members included.

We anticipate to not have enough golf carts for everyone based on the single cart rider. If a golf cart is not available at your tee time, you will golf as a walker for your round. Be prepared to walk for your round.

Refunds or rain checks will NOT be issued for golfers who desire a golf cart but one is not available for them. Plan on walking for your round in case a golf cart is not available at your tee time.

Rental push carts or rental golf clubs from the club are not available.

Snack Bar will be open with a limited menu for "to go" orders with no gathering & proper distancing in this area.

Driving Range is open with social distancing guidelines and mats are spaced 10 feet apart. Please see a Range or Pro Shop Attendant to get a sanitized basket to use.

Practice putting greens will be only be open and available for golfers with tee time for pre-round warmups no more than 20 minutes prior to their scheduled tee time.

We have removed many "touch point" items from the golf course – bunker rakes, ball washers, water coolers, bag drop, club cleaning, shoe cleaning station, etc. Please help us out with the following –

The flags on each hole the course have been fit with a "Cup Saver" to allow the ball to enter the hole but only go down an inch or so. The ball can be retrieved without touching the flag or cup. Please do NOT touch or remove the flagstick. Putting can be fully completed with the flagstick in place.

Since bunkers will be without rakes, please be diligent and courteous when hitting out of a bunker. Please use your foot to "rake" the area you hit from and any sand displacement so as to leave the conditions the best you can for the next golfer.

Be extra cautious searching for errant golf balls. Stay minimum of 10'+ away from property lines & neighbors.

Clubhouse restrooms will be open as will the course restrooms but please keep distancing in restrooms as you do elsewhere on the property.

At the conclusion for your visit, please leave the property in a timely manner to lessen any gatherings.

Thank you for visiting us at Tustin Ranch Golf Club and we hope you have a great experience under these procedures!

5/26/20